Federal Resume Writing
ECQ / PTQ Essay Only (Executive Core Qualifications) – $699.00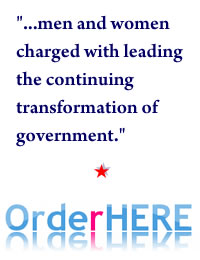 If you are applying for a position as a senior executive with the federal government, you already know that your ECQ's—the executive core qualifications known as Leading Change, Leading People, Results Driven, Business Acumen, Building Coalitions (Communications)—are the most heavily weighted criteria federal hiring managers will use in evaluating you for the post you want.
Did you know that your package must describe, specifically and with extreme focus, how your experience supports the executive leadership competencies? Unless your ECQ/PTQ essays and SES resume are top-flight, you won't be interviewed for a government senior executive post anytime soon.
Getting federal hiring bodies to clearly see your qualifications is no easy task. The federal SES job package is tough and can be a tedious and grueling experience, if you do it on your own.
Nowhere is that help more important than the SES resume and ECQ/PTQ essays that accompany your application. No one does these better than our professional, certified resume specialists.
Our writers will create a SES federal resume and ECQ/PTQ essays for you that will get you on the interviewing short list because federal hiring personnel will immediately know you have the right stuff for the job.
Crafting a winning resume and great ECQ/PTQ essays for a federal SES position demands top essay and resume writing skills—skills that have been honed to the sharpest degree for many years by our expert staff.
Remember, these documents are the first impression of you that the people you want to hire you will have. You can't afford to leave that first impression to chance.
Our ECQ SERVICE is second to none… guaranteed:
(You will not find another professional service that offers such a comprehensive package for one all-inclusive rate for so little money!)
Up to 5 point ECQ OR PTQ ESSAY QUESTIONS INCLUDED IN PACKAGE (Most other services charged you for each ECQ/PTQ point/statement)
ECQ/PTQ document delivered in MICROSOFT WORD format
Each ECQ OR PTQ essay question or point written guaranteed a minimum of ½ page in length (longer for applicants with extensive high level experience) and will be focused on how your skill sets and experience relate directly to each statement requirement
** If you have a job posting that requires MORE than 5 ECQ or PTQ points, you must purchase 2 sets
Guaranteed Delivery in 5 business days or less!
IN A HURRY? WE OFFER A VERY RELIABLE RUSH SERVICE
12 BUSINESS HOUR RUSH – $69.95
Guaranteed delivery of your new ECQ/PTQ document in 12 business hours or less! You will be able to request your rush, after ordering, through the resume desktop we send you.